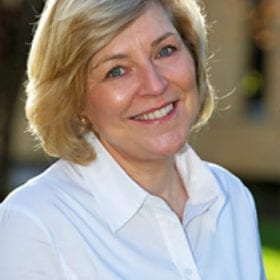 Frances Di Giovanni was admitted as a Barrister and Solicitor of the Supreme Court of Tasmania in 1991. She has been a partner of the firm since January 1998 and is an Accredited Family Law Specialist (LIV).
Frances practises exclusively in the Family Law area. She appears regularly in the Family Court of Australia and in the Federal Circuit Court often in complex financial and children's matters. She is appointed to act as an Independent Children's Lawyer in family law proceedings.
Frances has been ranked by the Doyle's Guide to the Australian Legal Market consistently since 2014 as a preeminent family law practitioner. She holds National Accreditation as a mediator and arbitrator.
Frances was a member of the Law Society of Tasmania being a Council member from 1999 to 2003 and lectured in the Family Law unit for the University of Tasmania Legal Practice Course from 2009 to 2018. From 2004 to 2007, Frances regularly advised the Law Society on disciplinary matters as an Investigations Officer and from 2007 to 2018, she was a member of the Disciplinary Tribunal.