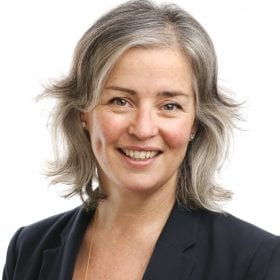 Gai Gathercole was admitted to practise as a Solicitor to the Supreme Court of New South Wales in 1991 and the High Court in 1992 after working as a Law Clerk for three years whilst undertaking the Solicitors' Admission Board Course. Prior to that Gai obtained a Bachelor of Science Degree in Communication from the University of Miami in Florida, USA.
Gai worked at Marsdens the Attorneys at Campbelltown for a number of years, followed by a short period of time at Wight and Strickland before joining Turner Whelan. Gai gained broad experience in many areas of law both as a law clerk and a solicitor, including appearing in all Courts and Tribunals as a integral part of Turner Whelan's large agency practice.
Gai joined Turner Whelan in 1994 and became a Partner of that firm in 2000. Gai remained a Partner of Turner Whelan until 30 June 2008 when Turner Whelan merged with Abrams & Associates to become Abrams Turner Whelan Family Lawyers.
Gai became an Accredited Specialist in Family Law in 1997. Family Law has always constituted the majority of Gai's practice, although her practice also includes Conveyancing, Wills and Succession Act matters.
Gai's practice is in all areas of Family Law, from straightforward settlements to complex litigation of financial and/ or parenting issues and the broad range of matters in between, including representing children in contested matters between parents. Gai is committed to using her extensive skills to try and resolve matters for our client's benefit.
Gai completed the Collaborative Law Training in 2007. And has undertaken many successful Collaborations. In 2015 Gai completed her training as a mediator.
Gai is a member of:
The New South Wales Law Society;
The Family Law Section of the Law Council of Australia;
Collaborative Practice (NSW);
Central Sydney Collaborative Forum and
The International Academy of Collaborative Professionals.