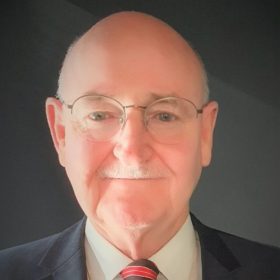 Widely regarded as one of Australia's most experienced corporate reconstruction and insolvency lawyers, Garry Hamilton is a Doctor of Laws, a Fellow of the Institute of Chartered Accountants in Australia and New Zealand, a Fellow of the Certified Practising Accountants, a Fellow of the Governance Institute of Australia and a Fellow of the Australian Restructuring Insolvency & Turnaround Association.
Prior to joining Taylor David in 2017, Dr Hamilton was a Partner of the largest law firm in Australasia for over 20 years, having been involved either directly or indirectly with most of the largest corporate rehabilitations and insolvencies in Australia during that time. 
Dr Hamilton is internationally renowned and recognised as a leading individual in his field. He is the author and co-author of numerous books and articles on corporate restructuring and insolvency, many of which have been the subject of presentations at national and international conferences.
Dr Hamilton was recently appointed Adjunct Professor at the University of Queensland in recognition of his outstanding depth of technical expertise and contribution to the legal profession.
Experience
Commercial litigation, banking litigation, estate planning, bankruptcy, regulatory compliance, corporate rehabilitation, and advisory services.
From 2010 to 2015, advised the Australian, Hong Kong and Fijian Governments in reviewing/drafting their respective corporate reconstruction legislation.
Acted successfully for the liquidator in the insolvent trading case, Williams as liquidator of Scholz Motors Pty Ltd (In liq) v Scholz and Ors, an important, reported Qld Court of Appeal decision dealing with a range of issues including the relevance to the insolvency element of third-party funding, the test for insolvency and the question of the timing of the assessment by the court of the preferential effect.
Until recently, Dr Hamilton was the only practising lawyer in Australia to be registered as a liquidator by the Australian Securities and Investments Commission.
Dr Hamilton played a key role in the introduction into Australia of the UNCITRAL Model Law on cross-border insolvency.
In 2019, Dr Hamilton drafted amendments for the Commonwealth Government to the Corporations (Aboriginal and Torres Strait Inlander) Act 2007 in its 10-year revision.
During 2020-2021, Dr Hamilton prepared the principal submissions which led to the referral to the Full Federal Court of a technical question (which had remained unresolved since 1989) regarding statutory set-off under the Corporations Act 2001. On 16 December 2021, the Full Federal Court resolved the question in favour of Dr Hamilton's client (Morton as Liquidator of MJ Woodman Electrical Contractors Pty Ltd v Metal Manufactures Pty Ltd [2021] FCAFC 228)
Other Activities
Listed in the 2015, 2016-2017, 2018-2019 and 2021 editions of Doyle's Guide as "Leading Queensland Insolvency Lawyer"
Listed in Australian Financial Review's "Best Lawyers in Australia", 2014-2015, 2015-2016, 2016-2017, 2017-2018, 2018-2019, 2019- 2020, 2020-2021, 2021-2022
Listed in Who's Who Legal Australia 2018 and 2019 as "one of the world's leading practitioners"
Advisory Board member of the QUT Law & Justice Journal (2001 - ongoing)
Editor of the Insolvency Law Bulletin (2012 – ongoing)
Author of the Australian chapter of Colliers International Business Insolvency Guide (revised 2021)
Author of the Companies section of Court Forms and Precedents in Queensland (revised 2021)
Co-author of the Australian chapter Restructuring and Insolvency Guide (Thomson Reuters, Practical Law, Co-author, revised 2021)
Author of 11,000-word submission to the Commonwealth Government in the form of draft legislation designed to remedy the ongoing problems with insolvent trading trusts which have persisted for the last 40 years (submission submitted to Treasury 12 December 2021)
Memberships
Fellow, Institute of Chartered Accountants in Australia and New Zealand
Fellow, Certified Practising Accountants
Fellow, Institute of Corporate Managers, Secretaries and Administrators
Fellow, Governance Institute of Australia
Fellow, Australian Restructuring Insolvency & Turnaround Association (formerly the Insolvency Practitioners Association of Australia)
Law Council of Australia (member of Queensland Insolvency Committee 1993-2016)
INSOL International
​Queensland Law Society
University of Queensland Law Alumni