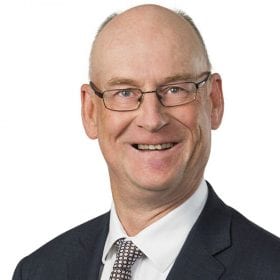 Gary has over 30 years' experience in accident compensation and general insurance, including personal injuries, public liability, professional indemnity and general insurance litigation. His clients include self insurers, government authorities, private insurers and professional indemnity organisations.
Gary takes a proactive, pragmatic approach to his work, always seeking the best commercial outcome for his clients. He is particularly interested in tracking new workers compensation law developments and regularly publishes articles to share this knowledge within the sector.
What Gary's clients say
"Another great result Gary! This claim was really troubling us".
          - A satisfied client after Gary was able to resolve a long running claim for a self-insurer.
Qualifications/Memberships
Bachelor of Commerce/Bachelor of Laws (University of Melbourne)

Australian Insurance Law Association

Member of Law Society NSW

Women In Insurance
A word from Gary
I enjoy getting solutions for my clients to aid them in achieving commercial outcomes. To put it simply, I'm here to close the deal.
Career highlights
Successfully winning a Court of Appeal decision for a retailer in a public liability claim dealing with limitation issues under sections 50C & 50D of the Limitation Act

Resolving a work injury damages claim brought by an employee against a self-insurer. The worker later died from his injuries.

Negotiating with multiple parties to help employers recover compensation they had already paid.

Successfully representing clients in the NSW Workers Compensation Commission.

Being recognised as a leading Workers Compensation Lawyer and Public & Product Liability Lawyer in 2017 and 2018 by Doyle's Guide to the Australian Legal Profession
Specific areas of focus
Workers Compensation

Work injury damages

Liability claims

Dispute resolution

Section 151Z recoveries