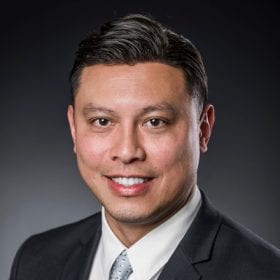 Gary has been a Law Institute Accredited Specialist since 2013 and has been recommended by the highly esteemed Doyle's Guide as one of Melbourne's recommended Family and Divorce Lawyers three years running and as a recommended Parenting & Children's Matters Lawyer in 2018.
Gary worked for two years with the Commissioner for Children in Tasmania before joining Coote Family Lawyers in 2003. In 2007, he moved to London where he gained invaluable experience working with Manches LLP, in one of the UK's leading family law departments.
In 2011, Gary returned to Coote Family Lawyers where he is now a partner.
Testament to Gary's reputation as a respected family lawyer, in 2016 he was asked to write the Australian chapter of International Relocation of Children, A Global Guide together with Gillian Coote.
Gary is accomplished in all facets of family law, including its international application, dealing with pre-nuptial agreements, same-sex relationships, parenting issues and complex financial matters. He is a lawyer who never makes a drama out of a crisis.
Gary speaks Cantonese and some basic Mandarin and is a mentor to young lawyers with the Asian-Australian Lawyers Association.