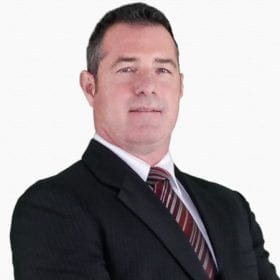 Geoff is a criminal barrister with an enormous amount of experience in criminal law spanning over two decades, which began after joining the NSW Police in 1994. He has the experience and proven track record you need in a criminal defence barrister, and he currently resides in Sydney, NSW. 
Geoff's determination to be an accomplished and respected lawyer is demonstrated by over a dozen qualifications that include, Master of Criminology, Graduate Diploma in Legal Practice, and a Master of Laws to name just a few.
Whilst employed by the NSW Police, Geoff worked as a police prosecutor from 1997 until 2003 in courts all over Sydney and NSW. 
After a successful career as a police prosecutor, Geoff became a senior criminal lawyer for the Commonwealth Director of Public Prosecutions (CDPP).
 Geoff has appeared in all criminal jurisdictions on a large number of matters ranging in complexity. Geoff is also on the Legal Aid Criminal law panel and the NSW Director of Public Prosecutions panel to prosecute State matters.
Very few people understand the law from both sides of the courtroom. After many years as a police officer and a prosecutor, Geoff was called to the bar in 2008. Now as a criminal defence barrister, he defends people charged with seemingly minor offences such as drink driving, to more serious crimes such as robbery, large drug matters and murder.