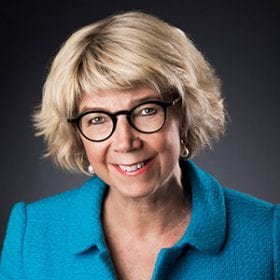 Gillian is one of Melbourne's best known and respected family lawyers. She commenced practice in 1986 and has been a Law Institute Accredited Specialist since 1991.
Following a successful career in family law in large city firms, Gillian established Gillian Coote Family Law, now Coote Family Lawyers in 2002 to provide a level of personal service rarely found in large, multi-disciplinary firms.
In a career that has spanned over 30 years, Gillian has developed one of Melbourne's best family law firms. She offers a level of care that is unmatched in the legal world and works tirelessly on her behalf of all of her clients. Gillian prides herself on her ability to build rapport with her clients and helps them come to terms with their situations. She looks for solutions rather than problems and has built a loyal base of trusting clients.
Genuine and unaffected, Gillian strives to give her clients professional and practicable advice whilst offering them the emotional support that is needed to endure what can be a very difficult time. She only provides her clients with realistic advice and encourages them to be involved in the process, helping them come to terms with the situation and to look for the solutions that are more likely to lead to an agreeable outcome. Gillian's savvy judgment about appropriate and practical outcomes sets her apart from her peers.
Where litigation is necessary, Gillian's experience in all areas of family law is superior. Over 30 years, her continued involvement in defended parenting cases and complex property proceedings have honed her judgment and her skills. Gillian's extensive experience with all types of valuation and business issues and complicated trust structures makes her one of the best and most strategic in the area. Gillian is an effective, persuasive and formidable opponent when it comes to litigation.