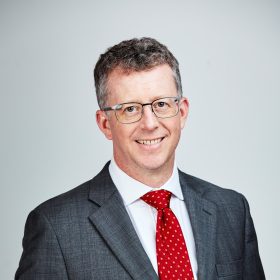 Graeme Fearon is special counsel in Moulis Legal's Brisbane office, providing strategic insight and expert international knowledge to the firm's commercial and technology teams. Clients say they appreciate Graeme's hands-on and practical approach in providing strategic advice on the intellectual and technological assets which are the cornerstone of their businesses.
Graeme works closely with senior executives, boards, and their legal counsel to help them navigate the complexities of technology law, privacy & data protection, and intellectual property rights such as trade marks, copyrights, patents, and confidential information. Graeme's clients include tech start-ups, manufacturers and distributors, and luxury brands. His current focus is on the integration and regulation of blockchain technologies in industry.
Graeme is dual-qualified in the UK and Australia and has been practising in his specialist areas for over 25 years. He was previously a partner and head of intellectual property at Thrings LLP, a UK Top 100 law firm, and has led several high-profile commercial projects across a wide range of industry sectors including:
securing worldwide licensing rights for a best-selling series of novels
implementing innovation tax relief measures for a multinational FMCG manufacturer
conducting international trade mark enforcement for a major UK charity
supervising data protection compliance for a world-famous music festival.
As a well-regarded expert in his field, Graeme regularly delivers training to both the public and private sector at national and international events.
Graeme currently sits on the Queensland Law Society's Privacy, Data, Technology and IP Law Committee, and is also a Committee Member with All Things Blockchain.