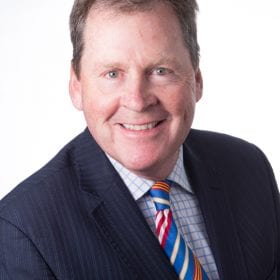 Greg is one of the five directors of the firm Howe Jenkin and is one of the most senior and prominent Adelaide family law practitioners with over 39 years experience.
He was originally articled to, and subsequently in partnership with, the late Justice Ted Mullighan, one of the State's finest lawyers. He has acted primarily in financial matters, and has particular experience in those matters involving companies, businesses and trusts and more complex financial issues.
He has acted on a number of property disputes in de facto relationships (which are now dealt with under the Family Law Act). Prior to the commencement of Howe Jenkin in April 2014, Greg was the principal of Howe Martin & Associates.
Greg was invited to become a Fellow of the International Academy of Family Lawyers (IAFL) in 2004, and is one of only three practitioners in South Australia who are members of the IAFL.  In April 2008, Greg chaired the Organising Committee for the successful 13th National Family Law Conference held in Adelaide.
Greg was elected in November 2008 as the South Australian Representative to the National Executive of the Family Law Section of the Law Council of Australia, and remains a member of the Executive. He has also been a member of the Law Council of Australia's Access to Justice Committee since 2010.
Greg was the Co-Chair of the Organizing Committee for the 6th National Access to Justice and Pro Bono Conference held in Adelaide in March 2017.
Greg is also a member of the Board of AIFLAM and, whilst not an accredited mediator, Greg has acted for a number of clients who elect to attempt to resolve their disputes by mediation.
In 2015, 2016 and 2017, our firm was rated by Doyle's Guide in the highest ranked family law firms in South Australia, and Greg was ranked as one of only five "pre-eminent" family lawyers in the state (David Jenkin being one of the others).