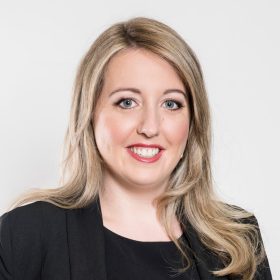 Since being admitted to practice in 2015, Hannah has practiced exclusively in Family Law. While Hannah practices across all aspects of family law, including parenting and property matters, financial agreements, spousal maintenance and child support issues, she has a particular interest in complex parenting matters.
Having previously worked as Legal Associate to the Honourable Justice Kent in the Family Court of Australia (Appeal Division), Hannah has gained invaluable litigation experience in the family law field while also being acutely aware of the toll high-conflict litigation can take on parties and children. Hannah appreciates the importance of productive negotiations and timely resolution of matters. Hannah is able to offer clients her unique skills in order to assist clients in arriving at an agreement suitable to all, in an amicable, interests based and results driven manner – which is of particular advantage to children of separated families.
Hannah believes that the best and earliest outcomes can be achieved for her clients through a combination of sensitivity and objectivity, through cooperative practice between solicitors and dispute resolution mechanisms such as Mediation, Family Dispute Resolution and Arbitration.
Hannah is an Accredited Specialist in Family Law and has been recognised by the Doyle's Guide to the Australian Legal Profession as a Family Law Rising Star in Queensland for 2022.