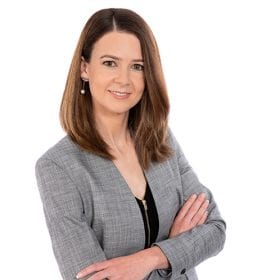 Holly is a Senior Associate of HCC Lawyers and has worked exclusively in Family Law for over 10 years. She assists clients in all aspects of family law. Her experience ranges from the management of simple 'straight forward' divorces to highly complex financial and parenting cases.
Holly offers practical advice. She is known to present clients with 'best case, worst case' scenarios that allow her clients to make informed decisions moving forward.
You can be confident Holly will step you through each stage of your matter and will personally strive to achieve your 'best case' scenario. Her composed demeanour is reassuring and promotes effective communication and negotiation during mediations, round table conferences and solicitor discussions.
With her significant experience representing clients in Court, comes an understanding of not only the Courts processes but an understanding and appreciation of the professionals around her. Holly has an extensive network of colleagues including Solicitors and Barristers, Court staff, Psychologists and other networks and services that she regularly refers and relies upon to support her clients.
Holly will always endeavour to make you feel as supported as possible and will offer ongoing guidance during your matter. Her focus will always be to promote cost effective options for you, she will be transparent in addressing costs, and will attempt resolution through mediation or negotiation prior to litigation.