Hunter Shafiz Lawyers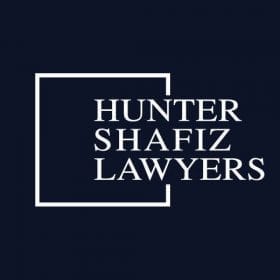 Hunter Shafiz Lawyers is a dynamic and seasoned law firm that offers a wide variety of services across a broad range of practice areas. Established in 2015, the firm has grown rapidly in both its range of practice areas and its reputation among its client-base across Sydney.
We provide advice across the spectrum of general legal practice areas, including in relation to conveyancing, commercial, criminal and family-law matters. We offers face-to-face, telephone and televisual consultations and sophisticated document sharing technology for clients' ease of access.