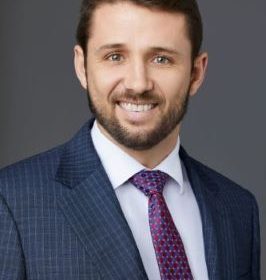 James Jackson is the principal of James Jackson Criminal Defence and is an experienced criminal defence lawyer with 16 years of trial and appellate experience in criminal law. James has extensive experience as trial counsel in serious cases including high level drug trafficking, historical sexual offending, organized crime and serious assaults.
The firm handles all criminal matters, from summary cases in the Magistrates Court to Supreme Court murder trials and appeals. Since its establishment in 2021, the firm has consistently achieved outstanding results. This includes:
Numerous not guilty verdicts in District Court jury trials including in lengthy sexual assault trials; 
Countless favourable sentences;  
Many successfully negotiated matters resulting in discontinued or downgraded charges; &
A number of successful bail applications. 
The firm continues to achieve outstanding client feedback over time, and provides the highest quality representation to its clients. 
Testimonials
"I went to James at quite possibly the lowest point in my life. I'd spoken to other lawyers who'd not been particularly interested in helping me with accusations of a very serious and life changing nature.
From our very first meeting I knew that James was the person I wanted to represent me. Not only is James an exceptional lawyer who has helped me through every step of the way with my legal defence, he is also a phenomenal man with both compassion and integrity. My case was complex and long drawn out yet James never once didn't get back to a phone call or email.
If you are looking for legal representation then I would go as far as saying you'd be incredibly fortunate to have James in your corner. I could not recommend this man enough".
"James is an outstanding person! We had many issues with our previous Barrister prior to moving over to James and honestly the level of professionalism and support we received from him were second to none.
If you want the best opportunity for a successful outcome for yourself or a loved one then you need James to represent you".