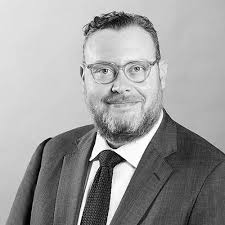 Jamie is one of Australia's most highly regarded family lawyers. He is ranked by his peers as Preeminent in New South Wales and one of only two lawyers from that state to be ranked Preeminent in the nation consistently over the past four years. While he practices from Sydney he has appeared in matrimonial Courts in most other states and regularly advises clients residing outside of Australia.
Incisive, considered and financially astute, Jamie's clients benefit from specific and transparent advice provided early in every matter. He strives to make sure that his clients are over educated about their own affairs and remain ahead of what is going on at all times. His focus is on quick effective settlements that sit right within the range of what a Court would do without the costs and delay that would otherwise be the case. He is clear with his clients about what is realistic, and quick to shout down what isn't – his clients trust they are getting the whole story and enjoy working with him in a partnership focused on achieving the best outcome factoring in costs, rights, delay and his client's real needs.
His practice spans both financial and parenting matters and some specialty in the more complex issues that arise like challenges to Binding Financial Agreements, jurisdictional choices, opposition to single expert evidence, claims in equity and the intersection of tax planning and property settlements. He litigates, collaborates, mediates and negotiates based on the specific needs of each matter. Opposed to a one size fits all mentality to family law, Jamie believes the profoundly personal nature of family law requires a bespoke approach to each and every matter.
Committed to an open dialogue at all times, he maintains working relationships with the leading accountants, mediators, Senior Counsel, valuers, tax experts and other leading family lawyers in the family law arena. This not only makes sure that his clients get the team they need working for them, but that he can communicate efficiently and effectively with those acting for your former partner or spouse. Litigation at ten paces is a thing of the past – his clients expect constructive advocacy and negotiation of their position at all times making sure that whether it is a mediation, collaboration, negotiation or litigation their voice is being heard.
He has led Broun Abrahams Burreket over an unprecedented period of growth since becoming Managing Partner six years ago. In that time he has built one of the most progressive and client focused family law firms in the country which in 2018 was ranked a first tier family law firm nationally. His firm has a wealth of talent to suit any family law matter and he calls on the different lawyers' skills and acumen within any given matter as the need arises.
He regularly speaks at state and national conferences and has presented overseas on complex family law issues to other family law experts. He authors articles and presentations in family law annually.