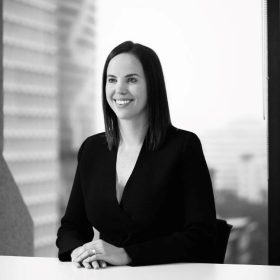 About Jane Bowes: 
Jane is the Principal Lawyer, Director and Founder of Bowes Legal in Rockhampton, located in regional Central Queensland. 
With over a decade of experience in specialising in personal injuries and insurance claims, Jane is highly experienced in dealing with complex legal problems. She is a tenacious fighter, a strong advocate for her clients and has a proven track record in the field of personal injuries litigation. 
Jane has appeared for both Plaintiffs and Insurers in personal injury trials and coronial inquests in Queensland's District and Supreme courts.
In 2018 and 2022 Jane was listed as an inspirational female lawyer by the Women Lawyers Association Queensland (WLAQ).
About Bowes Legal: 
Bowes Legal was founded when it became apparent that injured people, particularly in her area of Central Queensland deserved fairer, higher quality legal representation at an affordable cost.
"Injured people are already vulnerable enough; Law firms should not be charging exorbitant legal fees for a service that can be provided at a fraction of the cost… by a more experienced lawyer." 
If you can't get to us in Rockhampton, we will come to you.