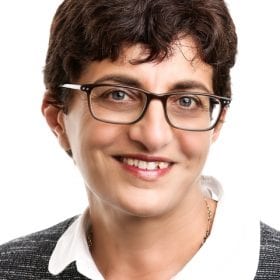 Jane Saltoon was admitted as a Solicitor to the Supreme Court of New South Wales and the High Court in 1984, after having worked as an Articled Clerk at Cutler Hughes & Harris for approximately five years whilst doing the Solicitors' Admission Board Course.
Whilst at Cutler Hughes and & Harris, Jane developed extensive experience in Conveyancing, Probate, Wills and Family Law. Jane joined Turner Whelan in 1986 and became a Partner of that firm in 1987.
Jane remained as a Partner of Turner Whelan until 30 June 2008 when Turner Whelan merged with Abrams & Associates to become Abrams Turner Whelan Family Lawyers.
Whilst a partner of Turner Whelan, Jane substantially increased the agency practice which subsequently developed into one of the largest and best known agency practices in New South Wales.
Jane's practice includes Family Law, Conveyancing, Probate and Wills, Succession Act matters, Supreme Court and some Commercial work, including Leases and Sales of Businesses. Jane became an Accredited Specialist in Family Law in 1994. Jane completed her Mediation training in 2006 and conducts many successful mediations as part of her family law practice.
In 2007 Jane completed Collaborative Law training and has since included Collaborative Law as part of her practice.
Jane has developed particular expertise in Family Law matters, both parenting and financial. Jane has considerable experience in representing the interests of children in the Family Court and Federal Magistrates Court. Jane is highly skilled in negotiations and is well known for her ability to bring a practical focus to her matters and their outcomes.
Jane is a member of:
The New South Wales Law Society;
The Family Law Section of the Law Council of Australia;
Collaborative Practice (NSW);
Central Sydney Collaborative Forum and
The International Academy of Collaborative Professionals.