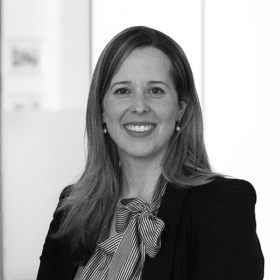 Janine has worked exclusively in family law since joining the team at Sexton Family Law in 2013. Janine is passionate about providing clients with clear advice and strategically planning alongside clients the progress of their matter. Janine advises clients on a range of family law issues, from property matters to difficult parenting matters.
Prior to joining the team at Sexton Family Law, Janine worked in the office of a Federal Member of Parliament and later managed the office of a State Member of Parliament for several years. This experience has provided Janine with interpersonal and negotiation skills that are a valuable attribute to practising in family law.
Janine's experience includes:
Property settlements (including negotiated agreements, advising during mediations and attending Conciliation Conferences);
De facto and matrimonial property matters (including matters involving intervening third parties) in the Family Court of Australia and Federal Circuit Court of Australia at first instance;
Parenting matters relating to the care of children (negotiated agreements and litigation);
Child support and spousal maintenance matters; and
Divorce applications.
Janine was admitted to practice in February 2014.
Qualifications
B. Comm / LLB
Graduate Diploma of Legal Practice
Membership
Member of Law Society of New South Wales
Member of NSW Young Lawyers – Family Law Committee
Member of Family Law Section of the Law Council of Australia