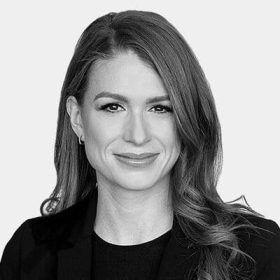 Jessica O'Neil is a Partner at Leach Legal whose results driven approach ensures that her clients matters are handled efficiently throughout all stages of the legal process.
Jessica has experience with complex financial matters and child related proceedings. This includes matters such as navigating trusts and corporate structures, international child abduction, Hague convention applications, relocation and recovery, and allegations of child abuse and domestic violence.
Jessica has practised in various jurisdictions including Melbourne, Sydney and Perth, representing clients in a variety of jurisdictions, including the Family Court of Australia, Children's Court, Administrative Appeals Tribunal, State Administrative Appeals Tribunal, and the Supreme and District Courts.
Jessica's depth of knowledge and ability to identify with clients allows her to approach all aspects of her practice with a view to achieving the best possible outcome for clients through negotiation or mediation, if possible, or where required, litigation.
Jessica's approach is pragmatic, empathetic and tenacious. She displays keen attention to detail and has an aptitude for grasping complex issues and works hard to achieve the most effective outcome for her clients.
Areas of expertise
Jessica has extensive experience in:
Negotiated and litigated property matters including third party proceedings
Complex parenting disputes
Enforcement applications
Spousal and child support matters
Binding Financial Agreements
Family Violence Restraining Orders
Relocation applications
Qualifications
Bachelor of Laws
Bachelor of Business Administration
Graduate Diploma of Legal Practice and a Masters of Applied Law (Family Law)