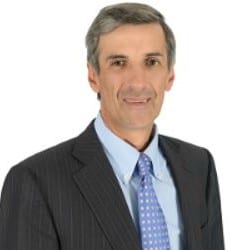 James was admitted as a Solicitor in NSW on 19 December 1986 having completed his degrees in Bachelor of Commerce and Bachelor of Law from the University of New South Wales in 1985.   He joined the firm of Ellison Tillyard Callanan in 1992, was appointed an Associate in 1996 and a Partner in 1998.  He is currently a Director of Rankin Ellison Lawyers.    
During a 6 year period employed at the NSW WorkCover Authority, including as Acting Manager of the Legal Branch, James was involved in the defence of insurance claims, the prosecution of employers, legislative drafting of amendments, ministerial submissions and written advice to the executive arm of Government.  He has 22 years of specialist litigation experience that is widely recognised within the legal, insurance and business communities.
James has developed a unique claims management consultancy, advising employers on how to reduce their costs whilst fulfilling their legal obligations within a changing regulatory environment.
As a Director in one of the State's leading Respondent firms, James built a substantial practice in Statutory and Common Law litigation in the W

CC

and the District and Supreme Courts of New South Wales.  
James has personally handled negligence claims and industrial issues for some of the largest employers in the State in a broad range of industries and sectors including aged care, recruitment and labour hire, packaging, food & beverage, glass and local government.
James has extensive experience in defending claims made against the NSW Ambulance Service under instructions from NSW Treasury Managed Fund and has developed a particular expertise in the area of psychological c

laims

.
At the forefront of the rapidly emerging area of medical and health claims, he represents employers in claims arising from disciplinary action and redundancy, and advises on the premium impact of such claims.
He also advises on industrial relations matters related to outstanding claims, including ongoing employment issues.
Jim is available to provide training and seminars to employers and insurers on both their work claims and occupational health and safety obligations.