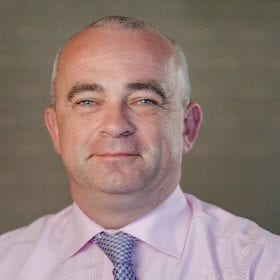 John is an Accredited Specialist in Commercial Litigation (Insurance), and leads our national Insurance Group. With over 20 years' experience as a litigator specialising in all areas of insurance, John has successfully managed a significant number of large litigated matters across all Australian States and Territories.
In both 2016 and 2019, John was awarded Insurance Partner of the Year in The Lawyers Weekly Partner of the Year Awards, and has been listed in Best Lawyers for Insurance Law 2017 – 2021. He was a finalist for Insurance Partner of the Year in both 2018 and 2021.
John has an intimate appreciation of what is desired from legal counsel, having worked internally for major insurance companies prior to joining Holman Webb. John works with his clients to adopt innovative, commercial and sensible costing solutions.
John's practice spans a wide range of insurance areas, including Public and Product Liability, Health, Medical Indemnity and Disciplinary, Building and construction liability and recoveries, General Insurance including Home and Motor, ISR, Indemnity and Fraud, Recoveries, Professional indemnity, Employment Practices, Strata, Management Liability and D&O, and Fidelity.
John is a member of the Law Society of New South Wales Specialist Accreditation Board. He is an experienced advocate, regularly appearing for clients in court - and participating in alternative dispute resolution programmes in those matters identified as unsuitable for litigation.
Holman Webb's Insurance Group has been listed as a finalist for Insurance Specialist Firm of the Year in the Australasian Law Awards (2016-2021), and Insurance Team of the Year in the Lawyers Weekly Australian Law Awards (2017, 2019, 2021).