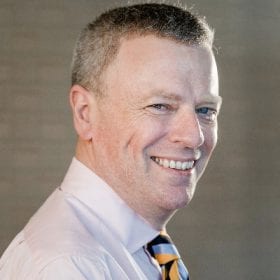 John leads Holman Webb's national Dispute Resolution Group in Sydney.  He is an accredited mediator, and is recognised by the Law Society of New South Wales as an Accredited Specialist in Commercial Litigation.  John was the winner of the Australasian Law Awards Arbitrator of the Year Award in 2018, and has been included in Best Lawyers International for Alternative Dispute Resolution since 2018. 
John is widely recognised for his expertise and technical ability in all aspects of dispute resolution - including arbitration and mediation.  He advises on issues arising within a wide range of complex matters, including appeals, constitutional law (Court of Disputed Returns), administrative law (professional conduct, discrimination, taxation appeals, ASIC reviews, FOS appeals, NDIS applications for review), securities enforcement, insolvency, Corporations Act, Australian Consumer Law, reinsurance law, professional indemnity, general commercial and equity including trust, estate administration and family provision claims and international and domestic arbitration.
In 2009, John was appointed a judicial member of the Administrative Decisions Tribunal of New South Wales.  From 2014 to 2021 he was a senior member (part-time) of the New South Wales Civil and Administrative Tribunal sitting in administrative and equal opportunity and occupational divisions, as well as on the appeal panel.  Prior to 2009 he was for ten years a member of the professional conduct committee of the Law Society of New South Wales.
John is a former president and director of the Australian Branch of the Chartered Institute of Arbitrators, and in 2017 was elected as the Australasian trustee of the Chartered Institute of Arbitrators for four years.  John is also Chair of the Australian Disputes Centre, and a Fellow of the Chartered Institute of Arbitrators and a Fellow of the Australian Centre for International Commercial Arbitration.
Since 2016, Holman Webb Lawyers been listed as finalists in both the Australasian Law Awards (2016-2021), and Lawyers Weekly Australian Law Awards for Law Firm of the Year (2021).