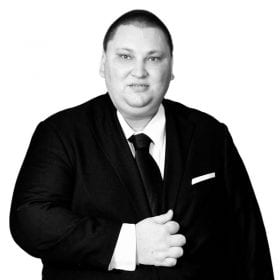 Jonathan is a Brisbane based corporate lawyer operating Australia wide, with a particular focus on the tourism & hospitality, agricultural and resources industries. Clients engage Jonathan to obtain results and find solutions that others cannot. Jonathan acknowledges that the role of a lawyer is to understand their client's business and provide strategic legal advice that manages risk and commercial realities. He is a big believer in not throwing up road blocks, but instead finding ways to get things done whilst managing legal risk.
Some of the key matters Jonathan has recently been involved with include:
Tourism & Hospitality
acting for the purchaser of Mindil Beach Resort & Casino in Darwin for $188 million;
conducting due diligence for the under-bider on a $150 million pub portfolio;
advising a NYSE listed entity on the purchase of a hotel chain in Australia & NZ; 
negotiating contract arrangements for major events, including the Commonwealth Games, Australian Open tennis and T20 World Cup; and
providing strategic advice to a major theme park operator.
Agricultural
conducting due diligence on Tasmanian cherry assets;
assisting in the development of the Barossa Valley Chocolate Factory, a market leading agri-tourism development; and
advising on the development of a $120 million Queensland beef project.
Resources
providing strategic advice on the development of a major Queensland coal project;
acting for the Australian arm of a large Canadian oil & gas industry service business on their entry into, and expansion in the Australian market;
advising on the purchase of a catering service provider business to the resources industry in Western Australia; and
acting on the sale of major ports, mines, LNG and pipeline assets across the Eastern seaboard.