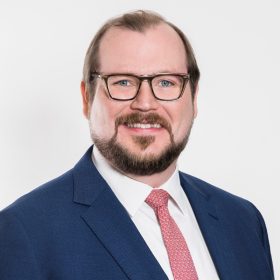 Joshua is an accredited family law specialist and has practised primarily in Family Law, both rurally and in Brisbane since his admission in January 2013.
Joshua enjoys solving client's problems and in a strategic, methodical and empathetic manner. Although conflict in litigation is, at times, unavoidable – Joshua has been impressed by the great dignity and humanity displayed by some clients in facing and overcoming the challenges that family law proceedings present.
He has a particular interest in complex property matters and financial agreements. He also has a particular interest in complex parenting matters involving elements of both psychiatric and international jurisdictional issues.
Joshua's specialties include:
Matrimonial and de facto property settlements
Care of children and parenting orders
Child support issues
Domestic Violence
Qualifications
Bachelor of Laws
Bachelor of Criminology and Criminal Justice
Graduate Diploma in Legal Practice
Queensland Law Society Accredited Family Law Specialist
Solicitor of the Supreme Court of Queensland
Solicitor of the High Court of Australia
Memberships
Queensland Law Society
Family Law Practitioners' Association of Queensland
Family Law Section of the Law Council of Australia