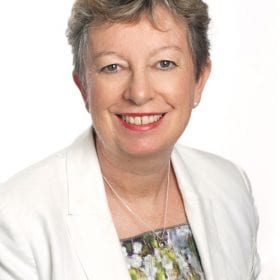 Julie Redman commenced legal practice in 1978 and has specialised almost exclusively in Family Law. With over 40 years of practise in Family Law she is one of the most experienced family lawyers in South Australia. Julie has been ranked every year by the profession, though the Doyle's guide, as one of the top Family Lawyers in South Australia.
Julie is among a handful of practitioners accredited by the Law Society of South Australia as an 'Accredited Family Law Specialist'.
Julie began her legal career in Port Lincoln in 1978, she then spent 10 years in an Adelaide suburban practice before specialising in family law and joining JK& JR Alderman in 1987. She took over that firm in 1990 and practised as Alderman Redman until 2018.
Julie is renowned for handling complex property matters involving large property pools, family businesses, companies, trusts and third party interveners.
She is highly regarded for her ability to handle with compassion and focus on difficult children's matters and is experienced in international relocation and Hague convention matters.
Julie is a nationally accredited Mediator and Family Dispute Resolution Practitioner (FDRP).
Julie is trained in Collaborative law, this is another tool of negotiation that client's may choose to consider. Julie is one of only a handful of trained collaborative practitioner's in South Australia.
She is also an experienced Independent Children's Lawyer, she is appointed by the court to represent the best interests of children in family law disputes. She keeps steady focus on the best interests of children and her advocacy is designed to retain co-operation, preserve goodwill and promote resolution as the preferable pathway to progress.
Julie specialises in:
Sensitive and complex children's and parenting matters
Hauge convention and international child relocation matters
Simple and Complex property matters, including small business and farming matter
Binding Financial Agreements
Mediation and Collaborative Practice
Surrogacy and other forms of alternative family formation
Experience governs Julie's approach to the law. Julie works with clients to explore all options and to respond appropriately and speedily to a client's needs. If litigation is necessary it will only be embarked upon after careful consideration of all other options recognising it is hardly ever in the client's interests to progress to lengthy, protracted litigation. If litigation is recommended it will be prepared with diligence and resolve.
Julie's is currently the South Australian Representative and a Director of AIFLAM (The Australian Institute of Family law Arbitrators and Mediators), a former Chair and Director of Uniting Communities. She has been on many Government and non-Government Children's interest boards, including the SA Government Children's Interest Bureau, The Council of reproductive technology, and the Children and the law Committee of the law Society.
Julie has presented numerous papers at conferences and universities both nationally and internationally on family law issues and has a particular area of legal interest in surrogacy arrangements and other alternate family formations.
Julie has been married "for a long time" is a keen bushwalker, reads widely and enjoys the theatre and visual arts. She is an accredited volunteer guide at the Art Gallery of South Australia.