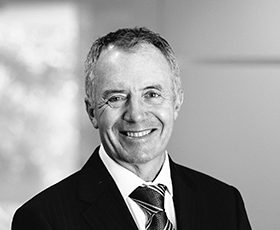 Justin Hartnett is a principal of Harwood Andrews in the wills and estates practice area. He is accredited by the Law Institute of Victoria as a specialist in wills and estates.
Justin has significant experience in the provision of specialised advice on the implementation of wills and succession plans that allow clients to protect their assets, make significant life decisions and ultimately ensure that their wishes are carried out accordingly.
Justin also advises clients and their families about superannuation and trusts in the context of succession, applications to the Probate Office and the Guardianship and Administration Board, legal incapacity issues, contesting unfair wills and court applications to rectify will or have informal wills accepted.
By working closely with his clients, Justin aims to distil complex issues and provide clear advice to clients. His background as a financial planner provides him with an enhanced perspective on the allocation of estates.
A noted speaker on a range of estate and succession issues, Justin was formerly a partner of Price Higgins Solicitors who joined Harwood Andrews when the two firms merged in 2004.