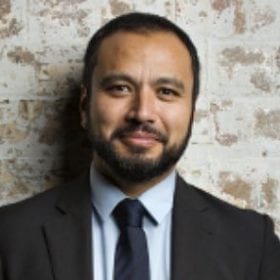 Accredited by the Law Society of NSW as a Specialist in Criminal Law, Justin has acted in some of the most serious and high profile prosecutions including large drug supply offences, murder, sexual assault, passport and identity fraud and importation offences.
Justin was rated by his peers as one of only 6 preeminent criminal lawyers in Australia, in the 2018 Doyles Legal Guide.
Justin was previously a Senior Criminal Lawyer at Sydney's largest criminal defence firm. Earlier, he was a lawyer with the Commonwealth Director of Public Prosecutions, prosecuting large drug importation and supply syndicates as well as fraud offences (including Centrelink fraud), child pornography, money laundering and Customs importation offences.
In addition to the larger District Court work, Justin appears on a daily basis in the Local Court, defending people charged with traffic related offences, assaults, drug offences, fraud and domestic violence or AVO related matters. He also appears in the Children's Court. Justin lectures at the Traffic Offenders Program.
Having both prosecuted and defended state and federal criminal matters over a number of years, Justin brings a wealth of unique experience to each matter.
After graduating in law from the University of NSW, Justin commenced his career as a lawyer at one of Sydney's largest commercial law firms. He also has a degree in economics.