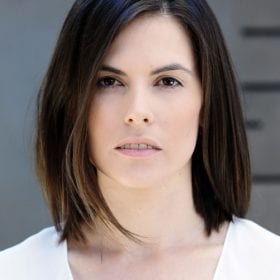 Karen Espiner is a Law Society of NSW Accredited Specialist in Criminal Law, meaning that her expertise and competence has been recognised within the legal profession.
Much of Karen's practice is devoted to representing clients in the District and Supreme Courts who have been charged with very serious criminal law matters including murder, sexual offences, drug offences, serious assaults and corporate offences. She also appears in Local Court matters for clients, particularly when their personal and professional reputations are at risk.
Karen also has a significant appellate practice, providing advice and representation to clients seeking to appeal their conviction and/or sentence from the District Court to the NSW Court of Criminal Appeal.
In addition to appearing in court, an important part of Karen's practice involves providing her clients with advice before criminal proceedings. She also has experience in quasi-criminal matters including disciplinary proceedings, coronial inquests and inquiries.
Karen founded Younes + Espiner Lawyers with the goal of providing individual attention and exceptional legal service to her clients. She recognises the value of professional collaboration and teamwork and works closely with other lawyers within the firm and with experienced barristers to ensure that each of her clients receives the highest level of service.
One of Karen's strengths is her ability to analyse and explain complex legal issues to her clients in a simple, easy-to-follow way. She is well respected by other members of the profession and the judiciary and is known for her meticulous preparation, persuasive advocacy and professionalism.
For the third successive year, Karen was recognised individually in the Doyle's 'Leading NSW Criminal Defence Lawyers' Guide. In 2018 she was recognised as one of the state's Preeminent Criminal Lawyers, ranking her in the top band of lawyers in the state.