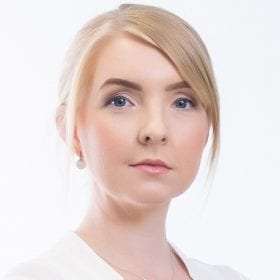 Karina Ralston is a Principal Lawyer, and is the head of Coleman Greig's Penrith Family Law team.  She is both an Accredited Specialist in Family Law, and an Accredited Family Law Mediator and Arbitrator, with experience and skills allowing her to provide advice and representation in a range of matters including divorce, parenting arrangements, relocation cases, property matters, Binding Financial Agreements, and De-Facto Relationships.
Karina understands that clients' matters can often be complex and also involve non-legal issues. Karina therefore focuses on providing practical, clear advice to her clients and will identify other appropriate services when needed. Karina ensures that clients have an understanding and awareness of the processes and procedures of the system and are well informed about their matters at all times.
Through her experience in academia, Karina has a comprehensive knowledge of current developments in legislative reform and case law. Karina has completed the Master of Laws (Applied Law) majoring in Family Law, from College of Law and is a casual academic at Western Sydney University teaching and marking various undergraduate law subjects, including family law.
Karina's involvement with the South West Sydney Legal Service and prior work with the Women's Legal Centre includes providing pro-bono legal advice and assistance to those who may be experiencing legal difficulties. In addition she mentors students, cadets and graduates within Coleman Greig and the wider community.  Karina has also joined the board of the Parramatta Law Society.