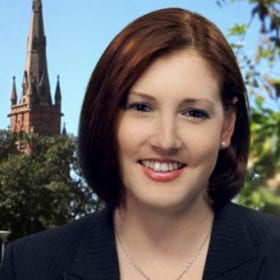 Kasarne Burgan is an Accredited Specialist in Personal Injury Law, with over 15 years' experience in representing people who have been injured in accidents, or as a result of medical negligence.  Kasarne has expertise in all areas of personal injury so you can rest assured your claim will be handled by an expert with many years of experience.
Kasarne is ranked as a leading and recommended Plaintiff-focused lawyer in the area of personal injury compensation in Doyle's Guide 2016, 2017, 2018 and 2019.
Kasarne is known by her clients as being warm, caring and approachable.  She makes the whole claims' process as stress-free as possible so her clients can focus on the important things, like their rehabilitation and recovery.