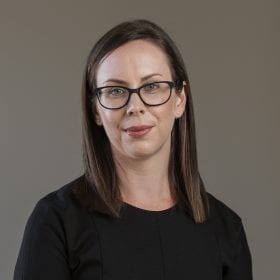 Kate is the Legal Director of Clark & Associates Mediation Services which has been in operation since 2017. She is an admitted solicitor, a Nationally Accredited Mediator and an Accredited Family Dispute Resolution Practitioner. She has a strong academic background in key areas of Law (Honours) and Behavioural Science (Psychology) which provide a unique platform for her additional mediation qualifications. 
Kate provides exceptional mediation services in core areas of Restorative Justice and Family Dispute Resolution throughout South-East Queensland. 
Her previous roles have included: Legal Associate to Family Court of Appeal Judge, The Honourable Justice May, Legal Officer at the Queensland Law Reform Commission, Solicitor at McPhee Lawyers and Solicitor at Robertson O'Gorman Solicitors. 
Kate has also provided pro bono advice as a Volunteer Solicitor at community legal centres in Queensland since 2009 (Caxton Legal Centre and Suncoast Community Legal Service). 
Kate is a professional member of the Queensland Law Society, Australian Mediation Association, Australian Association for Restorative Justice, Restorative Practices International and Blue Knot.