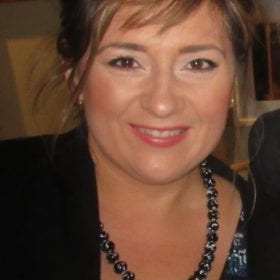 Qualifications:
• 2011 Accredited Wills & Estate Specialist
• 2009 Master of Laws, University of Sydney
• 2001 BALLB (Hons), Macquarie University
Lecturer College of Law
Wills & Estates Masters Program Lecturer since 2017:
Construing and Drafting Wills
Law & Practice of Estates (Estate Administration)
Foundations of Wills & Estates Practice
Professional Memberships
Member of the Law Society of New South Wales Elder Law and Succession Committee since 2012.
Doyle's Guide Best Lawyers NSW
2015-2017 Doyle's Guide Recommended Wills & Estates Litigation Lawyer
Career Highlights:
Contested Estate Litigation – lack of testamentary capacity of testator and undue influence and suspicious circumstances cases, claims for family provision including In the Estate of the late Anthony Marras [2014] NSWSC 915 and Ogburn v Ogburn [2012] NSWSC 79 and multiple favourable family provision claim settlements obtained for clients. Disputes regarding executorial commission including Saffron v Cowley & Bogan: Estate of Abraham Gilbert Saffron [2012] NSWSC 1108. Construction of Wills litigation: Sharp v McMahon [2003] NSWSC 891.
Estate Planning – drafting Wills including testamentary trusts, Statements of Reasons for provision made for or not made for beneficiaries, Memoranda of Wishes for administration of testamentary trusts and guardianship of children releases from testamentary promises. Applications for Probate, administration of Estates including large Estates.
Trust law Litigation – successful application to Court to amend of trust deed including to add powers to borrow money, give security and to amend trust deed without further Court application: Robert Thomas Grant as trustee of the Grant Family Testamentary Trust [2013] NSWSC 1603; judicial advice regarding validity of trust: Marshin Holdings Pty Ltd v Attorney-General [2013] NSWSC 326; removal of trustee and defence on basis that the removed trustee lacked standing to continue the suit: KC Parcels Pty Limited v Gaudio [2003] NSWCA 299.
Commercial Litigation & Corporations Litigation

o contractual dispute regarding ownership and operation of an Aged Care Facility and entitlement to company shares including estoppel issues: Smith v Wikramanayake [2011] NSWCA 269, Smith v Wikramanayake [2010] NSWDC 319, Smith v Wikramanayake [2007] NSWSC 136

o Kings Forest, NSW litigation including issues concerning leases, contracts, equity, forgery, unjust enrichment, good faith, equitable defences, strike out pleadings, maintenance, champerty, abuse of process, summary dismissal, privilege and costs: Tim Barr Pty Ltd v Narui Gold Coast Pty Ltd [2010] NSWSC 29

o partnership and contractual dispute: Laidlaw v Hillier Hewitt Elsley Pty Ltd [2009] NSWCA 44

o dispute over existence of contract for extinguishment of a right of way and s89 Conveyancing Act 1919: Stephenson v Dwyer [2008] NSWCA 123, Stephenson v Dwyer [2006] NSWSC 1439

o dispute regarding contractual repudiation, execution of deeds, strata titles and owners corporations: Waldorf Apartment Hotel v Owners Corporation SP 71623 [2009] NSWSC 882

o assessment of tortious damages and application of s54 of the Insurance Contracts Act: Gorczynski v W & F T Osmo Pty Limited [2009] NSWSC 693

o issues of preclusion of claim, summary dismissal of claim, assignment of debt and contract law: Broadcast Services Australia v Focuson [2005] NSWSC 150

o disputes concerning deeds of charge and mortgages

o an international law matter involving issues of choice of forum and allegations of breach of service contract and fraud arising from transactions in Romania

o litigation concerning equity matters, injunctions, contracts, leases, Trade Practices Act, issues of good faith, restitution, duress and fraud.

Insolvency Law – bankruptcy applications and setting aside bankruptcy notices: Smith v Wikramanayake [2008] FMCA 1425; company winding up applications, setting aside statutory demands, defence of applications to remove or replace liquidators and administrators, disputes concerning proofs of debt and applications for reinstatement of companies.
Representation of clients in the Federal, Supreme, District and Local Courts, mediations and informal settlements conferences.
Drafting and negotiating Commercial Agreements and Deeds including trusts, joint venture agreements and shareholder agreements.