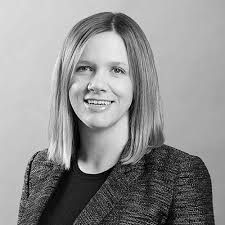 Katie is an Accredited Specialist (Family Law) and has practised exclusively in Family Law for more than a decade. In the Doyle's Guide she is rated by her peers as a Rising Star of Australian Family and Divorce Lawyers.
She has extensive experience in all areas of Family Law including complex financial matters involving family companies and trusts, dissipation of assets and offshore wealth and valuation disputes. She has conducted parenting cases involving significant issues including international relocation and drug and alcohol issues and takes great pride in assisting her clients to navigate through these very challenging problems.
Katie is regarded by her clients as a lawyer who brings great empathy and sensitivity to her work while also providing sensible and realistic advice. She has an open and co-operative manner and is known for her ability to build relationships of trust with her clients and other lawyers.
Katie is committed to helping clients reach amicable, negotiated agreements without the need for litigation. She has worked extensively with counsel and experts who are known as specialists in the Family Law arena.