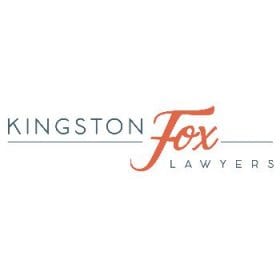 We do things a bit differently at Kingston Fox Lawyers. We're all about efficient and effective representation with the best possible outcome at a reasonable cost. We know that the prospect of going to court can be a daunting and uncertain time, which is why we will keep you informed at all stages of your matter.
Based in Sydney but servicing all NSW courts, the team at Kingston Fox Lawyers can advise and represent you and are experienced in all types of criminal law matters in the NSW Local, District and Supreme courts. The partners, Alexandra and Erin, have a combined 25 years' experience exclusively in criminal law, both State and Commonwealth and as former prosecutors have dealt with some of the largest prosecutions in NSW.
Kingston Fox Lawyers have been recognised by our fellow Solicitors and Barristers specialising in Criminal Law as one of the Leading Criminal Law Firms in NSW in the 2018 Doyle's Guide.
If you've been charged by police or believe you are under investigation contact us about an initial free meeting. We aim to be flexible - we can meet at our office, for a coffee or we can even skype. Let us know how you would like to interact with us.