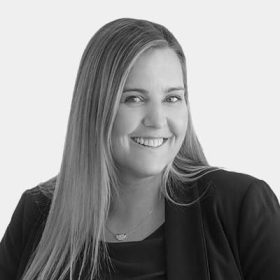 Kylie Truscott is a valued Consultant at Leach Legal with over 11 years' experience in the area of Family Law. Kylie became a Family Law Accredited Specialist in 2019.
Kylie's precision and empathy for clients is a unique combination that allows her to achieve exceptional outcomes for clients through negotiation and if necessary, litigation. Kylie has represented clients in a broad range of disputes and has particular experience in financial matters involving detailed corporate and trust structures, as well as complex parenting matters which include issues relating to mental health, drugs and alcohol. 
Kylie is clear with her clients about realistic outcomes. Her clients trust they are getting the whole story and enjoy working with her in a partnership focused on achieving the best outcome factoring in costs, rights, delay and her client's real needs.
Kylie regularly appears in the Family Court of Western Australia for all hearings and has successfully completed a number of trials as Counsel.
Areas of expertise
Negotiated and litigated property matters including third party proceedings
Complex parenting disputes
Enforcement applications
Spousal and child support matters
Binding Financial Agreements
Family Violence Restraining Orders
Relocation applications
Qualifications
Bachelor of Laws
Family Law Accredited Specialist
Admitted to practice in the Supreme Court of WA