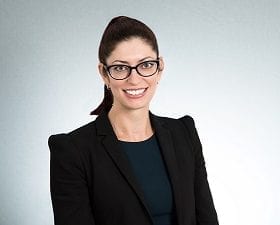 Lauren was admitted as a solicitor in July 2010 and joined Glass Goodwin in March 2015. She was appointed as a Senior Associate on 1 July 2017.
Lauren holds a Masters of Applied Law, majoring in Wills and Estates, and in October 2017, she became an Accredited Specialist in Wills & Estates Law.
Lauren has been working in the wills and estates area for over 12 years in various positions with the NSW Trustee and Guardian, a private trustee company, and in private practice.
She was named as a Rising Star in the Doyle's Guide – Wills & Estates Litigation, Sydney 2017