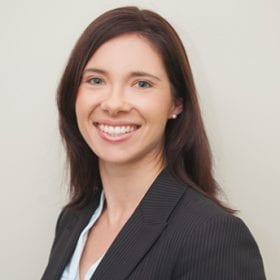 A part of the Fisher Dore team since 2006, Lauren is a Partner, and the firm's Practice Manager.
Lauren is well known for her calm, compassionate and understanding approach to legal matters. As many clients have attested though, don't be fooled - Lauren has a fierce approach to her work, and is highly successful in achieving the best possible outcomes for her clients. Due to this approach, it is no surprise that she receives many referrals from current and previous clients.
Lauren was awarded the Leading Criminal Law Rising Star – Australia 2017 award by Doyles Guide.
Lauren is our go to lawyer when it comes to appeals, and it is one of her great passions. Since she commenced working for Fisher Dore, Lauren has honed her skills in preparing Applications and Appeals to the District Court, Court of Appeal, and the most complex of jurisdictions - the High Court. A prominent District Court judge once stated that he doubted anyone had as much experience in preparing High Court Appeals as Lauren does.
As well as criminal law, Lauren assists her clients in areas such as WorkCover prosecutions, Regulatory and Disciplinary proceedings, Judicial Reviews, Parole Applications, Royal Commissions, and Confiscation proceedings.
If you need compassion, understanding and a fierce Court approach, Lauren is the lawyer for you.