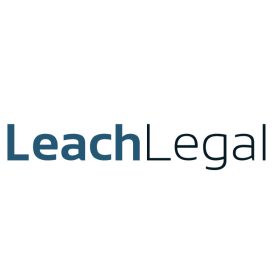 About Us:
Leach Legal is a leading family law firm in Perth, specialising in divorce, parenting and financial matters.
Catherine Leach established Leach Legal in 2004, having worked on hundreds of complex financial and children's cases including trials in the Family Court. Catherine's founding conviction was to achieve the best outcomes for clients.
By engaging Leach Legal, you will be represented by the best in the business. Our team spans lawyers who specialise in divorce right through to surrogacy, and everything in between. Our focus is solely around family law and getting you the outcome you need.
With this foundation in place, all Leach Legal lawyers operate on the same guiding principles:
We are formidable: We provide strength in your corner from start to finish. You can trust your highly-credentialed Leach Legal lawyer to make the right decisions for you every step of the way, backed by the largest team of specialist family lawyers in WA.
We are collaborative: You have a unique story, and a unique situation to match. We partner with you to provide a tailored path forward, and complete certainty throughout your legal journey from start to finish.
We are focused on the outcome: You require the best outcome possible. We always manage engagements and strategically plan with the finish line in sight.
We are specialised: You should be represented by the best in the business. The Leach Legal team is made up of specialists across all facets of family law - so you will always get the best person for the job.
When you need the best, choose Leach Legal.
When you need the best, choose Leach Legal.