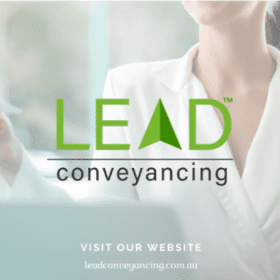 Need Conveyancing in Brisbane?
And need a property conveyancing service done right the first time in Brisbane? Get a no hassle, on time settlement with your emails & calls promptly returned. LEAD Conveyancing Brisbane is the only property law firm with a guaranteed fast response time.
You'll get communication & responses within 48 business hours, guaranteed*. And if we don't response to your voice mails within that time,  we'll deduct $100 from your professional fee (no questions asked).
You'll also enjoy professional care from a Queensland Law Society registered law practice at an affordable cost. That means you'll get a Brisbane Conveyancing Solicitor from A to Z (not just a legal clerk).
And you'll be taken care of with extra care & hand-holding for First Time Brisbane Buyers and Sellers. That means legal advice and support throughout the process. Not just paper pushing.
So give us a call on 07 3088 8018.  We'll be happy to assist.
We offer:
Buyers Conveyancing
Sellers Conveyancing
Transfer Conveyancing
Contract Drafting
Contract Reviews
Find us at:
LEAD Conveyancing Brisbane
Level 54/111 Eagle St
Brisbane City QLD 4000
Australia
07 3088 8018
Driving Directions | Social Profiles
https://leadconveyancing.com.au/queensland/conveyancing-brisbane/