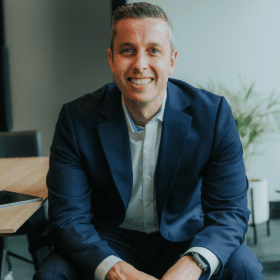 Leigh is a founding Principal Solicitor of Advantage Legal, a personal injury compensation law firm founded on the premise of embracing innovation and technology to deliver 'tailored, practical and cost-effective' legal services and solutions to clients.
The team at Advantage Legal have the knowledge and expertise of a large compensation law firm, but approach each and every client with a boutique law firm mentality. Leigh has a passion for helping injured people and understands that being injured results in tremendous uncertainty and stress. It is for this reason that he places a considerable emphasis on ensuring that his clients have a positive experience with Advantage Legal and is always exploring new ways of utilising technology to serve his clients better.
Leigh has extensive experience working for compensation law firms and ASX listed insurance companies and is committed to improving the way compensation schemes operate in NSW. He has appeared on multiple occasions before the NSW Parliament Legislative Council Standing Committee on Law and Justice to provide evidence on how the NSW motor accident compensation scheme could be improved to better serve injured people and industry stakeholders.
In addition to working as one of the Practice Principals of Advantage Legal, Leigh is an Accredited Specialist in Personal Injury Law, the Deputy Chair of the NSW Law Society Injury Compensation Committee and was previously a Decision Maker at the Dispute Resolution Service. He has a significant interest in bicycle safety and also how emerging technologies such as autonomous vehicles are changing the law.