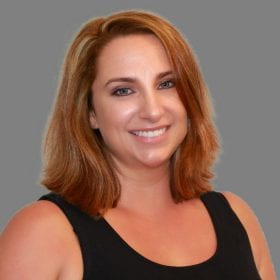 Linda Maitland is the Managing Lawyer and Family Law Solicitor for New Way Lawyers on the Gold Coast. 
In the famous song written by the Cruel Sea some wise words are imparted ' Better get a lawyer…Better get a real good one. Your gonna need a good one to get you out of this one'. With Linda you can be sure that you have found a good lawyer, in fact she is a really good one. She is smart, savvy and an unwavering advocate for her clients. She is also incredibly caring and kind. In addition, as a mum of 4 she brings a practical and common sense approach to family law matters.
Linda has the qualifications to back up the claim that she is a really good lawyer. She holds a Law Degree and a Graduate Diploma in Legal Practice from Bond University and she is admitted to practice in the High Court of Australia and the Supreme Court of Queensland. She has practised exclusively in family law since becoming a lawyer and is a member of the Queensland Law Society and the Family Law Practitioners Association.
Some of the matters that Linda has successfully resolved include:
A property settlement matter involving a challenge to the terms of a Binding Financial Agreement.
Two complex parenting matters involving issues of relocation.
A complicated property settlement matter requiring the split of an international pension fund.
A complex parenting matter involving an orphan and extended family members seeking parental responsibility and the child to live with them
Linda enjoys sharing her wealth of information and experience with other families through our community legal education and information sessions as well as online collaboration through social media.