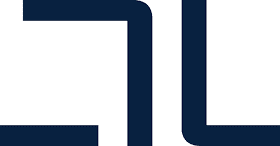 Lindsay Taylor Lawyers is the leading specialist law firm working across the areas of planning, environment, local government and administrative law.
We help public and private organisations affected by the complex state and commonwealth laws and regulations in these fields to achieve the very best possible outcomes.
Our clients include local government authorities, state government agencies and major private, public and institutional developers.
Our specialist focus means we offer our clients recognised expertise in our practice areas, providing them with access to strategic legal advice and guidance that is unparalleled in the market.
Working with sophisticated clients
When LTL was formed in 2004, it was underpinned by the understanding that truly sophisticated clients valued high quality solutions, accurate and practical advice, and collaborative working relationships with their legal advisers more than they valued a national or international legal "brand".
Leaving behind a top-tier firm with its exorbitant cost base and bureaucracy, LTL was developed to ensure that both public and private sector clients were not priced out of access to top-tier legal advice.
We recognise our clients have a choice of law firms they can work with and we work hard to make sure that choice is LTL.
15 years on and with over 95% of our work being return business, we are justly proud of the outcomes we have helped those organisations achieve and we value the support our public and private sector clients have shown us year after year.
Perspective gained from acting for both the regulated and the regulators
We pride ourselves on being legal advisers to both the public and private sectors.
The breadth of our client base and the depth of our experience mean that we truly see legal and commercial problems from all perspectives.
This, in turn, gives us the insight, expertise and practical solutions to help clients reach better legal and commercial outcomes.
A 'safe pair of hands' for complex situations
We believe that legal advisers should help clients reach their objectives, not stand in the way of them.
We deliver our advice quickly and cost-effectively with practical steps that can usually be implemented immediately.
We have a firm belief that even the most complex legal concepts and ideas should be explained in a straightforward and uncomplicated way that clearly outlines the risks associated with a particular course of action.
Our approach has seen us gain a reputation for providing the very best quality legal advice in a professional, timely and cost-effective way.
We help our clients navigate the risks and are proud that when risks are high and they need a 'safe pair of hands' they turn to LTL.