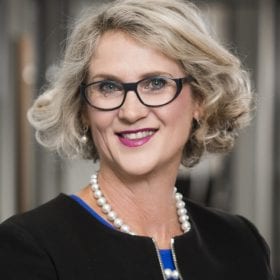 Lucy's practice is focused on both parenting issues and financial disputes. Lucy has extensive experience in relation to both negotiated settlements and Family Court litigation with respect to child related and financial disputes.
Lucy regularly appears in both the Family Court and the Children's Court. Her extensive experience as a family lawyer in Perth, led to her being named one of the pre-eminent lawyers in Parenting, Custody and Children's Matters and a Leading Family & Divorce Lawyer by Doyles 2018, and her knowledge of the law means that her clients are represented by a specialist who is well equipped to assist clients' understanding of and participation in the Family Court process and in any associated mediation. Lucy has developed her experience in these areas since starting with the firm in 1990.
Lucy has extensive experience as a mediator and has chaired many mediation conferences in relation to both parenting and financial issues, resulting in settlements. She is also a qualified Family Dispute Resolution Practitioner registered with the Attorney-General's Department. In her capacity as a Family Dispute Resolution Practitioner, Lucy is able to assist family members to resolve their dispute and develop their own child focused solutions in a confidential mediation forum.
In addition to private client work, Lucy is a highly experienced Independent Children's Lawyer. In this role Lucy assists the Family Court in complex parenting disputes, involving a range of serious allegations including, but not limited to, family violence, physical, sexual and emotional abuse of children. Lucy performs a similar role as Child Representative in Care and Protection Matters dealt with in the Children's Court. Lucy has undertaken extensive trial work in both capacities.
Lucy has published and presented a comprehensive paper for Legalwise Seminars.
Lucy loves her early morning group training sessions that, in turn, allows her to enjoy, guilt-free, good food and regular meet-ups with her friends and colleagues.