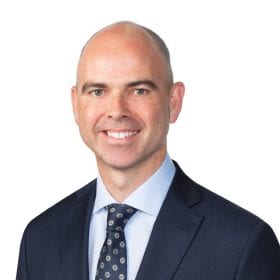 Multinational and Australian-based organisations often need tailored and practical solutions to workforce matters in each country in which they operate. Legal frameworks—both the risks and opportunities—are broad as well as varied. Luke works collaboratively with clients to navigate these frameworks and deliver successful outcomes across the Asia-Pacific region and in single countries
Luke supports organisations to manage their cross-border workforces globally and has a regional focus in the Asia-Pacific. He works daily with various Asia-Pacific countries, and understands the particular challenges faced by clients seeking to navigate cross-border matters and cultural differences with a dependable eye on the commercial objectives of the organisation.
Luke routinely advises clients in relation to day-to-day matters faced by global employers in the region, together with complex challenges arising out of multijurisdictional projects such as restructures and reductions in force, compliance reviews, cross border mergers and acquisitions and employee integration issues. In addition to supporting international based clients with operations in Australia, Luke also draws on his UK qualifications and experience, where he advised clients in relation to cross-border concerns and provided creative, practical, and commercial solutions. Clients regularly comment that Luke always ensures that their needs across the Asia-Pacific region, whether on a single jurisdiction or multijurisdiction basis, can be met quickly and effectively.
Luke enjoys working with Seyfarth's international employment law team globally for some of the largest and most successful companies. He appreciates how he can rely on Seyfarth's international platform to achieve successful outcomes for clients regardless of where the matter is located.