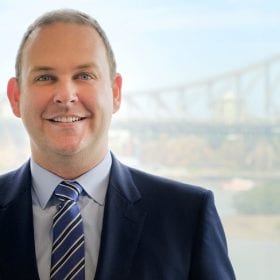 Lyndon is a qualified lawyer, chartered accountant and chartered tax adviser who advises on GST, payroll tax, land tax, income tax, capital gains tax and the establishment of private ancillary foundations.
His diverse experience in dealing with the Australian Taxation Office (ATO) from an accounting and a legal perspective has given him a valuable insight into the motivation of agencies.
Lyndon has acted for clients from diverse backgrounds in a wide range of industries, including the non-profit and charities sector.
He has been involved in representing the interests of clients during ATO reviews and audits, drafting objections to ATO decisions and drafting applications for private binding rulings.  Lyndon has also successfully negotiated with the ATO regarding the imposition of penalties, remission of interest charges, lifting of garnishee orders and negotiations regarding director penalty notices and payment arrangements.
Lyndon has acted for clients in appeals to the Administrative Appeals Tribunal, successfully negotiating settlements before the commencement of formal proceedings.
Lyndon's experience also includes drafting and managing submissions to State revenue authorities regarding land tax and the application of payroll tax, including during State revenue authority audits.  Lyndon drafts and lodges objections and appeals against payroll tax assessments and Commissioner decisions, including decisions relating to grouping of businesses for payroll tax purposes and the application of the contractor and employment agent provisions.
Lyndon's experience includes advising charities, non-profits and other organisations on the availability of a range of exemptions and concessions from land tax and payroll tax, including seeking refunds of overpaid tax for past years.