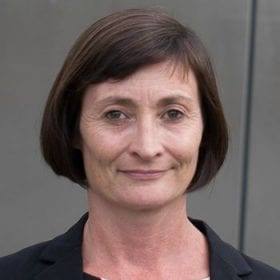 Madeleine was admitted in 1998 and is an Accredited Specialist (Family Law).
She has practiced exclusively in family and prior to joining Gordon & Barry she worked in two specialist law firms.
When appropriate she is focused on resolving matters through settlement negotiations and alternate dispute resolution processes.  She is also a successful litigator in the Family Court of Australia and Federal Circuit Court.
Madeleine has extensive experience in both parenting and financial matters for married, same sex and de facto couples.
In financial matters, Madeleine has extensive experience in property settlement (including complex financial structures and overseas aspects), spouse maintenance and child support.
In parenting matters, Madeleine has expertise in matters with complex issues such as relocation (including international and interstate) and abductions as well as matters with issues relating to child abuse, domestic violence and non-compliance with orders.
Her advice is practical and thorough helping clients understand the complexities of the legal process, their options and to make informed decisions.  Madeleine's rapport with clients is both insightful and non-judgmental.  She recognizes that each client's needs and circumstances are unique.  She endeavors to achieve for her clients a sensible and cost effective outcome.
Madeleine is fluent in French.