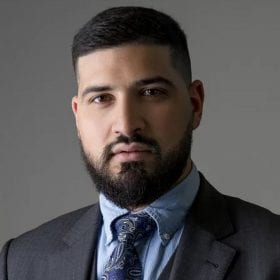 Mahmoud specialises in criminal law and works exclusively in this field of law. He started his career working for one of Australia's leading lawyers for several years. Under the tutelage of Brett Galloway, Mahmoud developed invaluable experience which has lead to where he is in now.  
Throughout his career, Mahmoud has defended clients facing charges ranging from murder, drug trafficking, drug importation, fraud, serious violence offences, all the way to traffic offences. He has also appeared in several high-profile cases that were extensively publicised.
Mahmoud appears in the Local, District, Supreme and Court of Criminal Appeal. Further to his exceptional advocacy skills, he has instructed and built a connection with some of Australia's leading barristers (both Queens Counsel and Senior Counsel).
Mahmoud regularly appears in proceedings initiated by the New South Wales Crime Commission for a range of offences, particularly charges relating to murder. Furthermore, he has experience in appearing in matters outside the jurisdiction. He has appeared in a number of matters in Melbourne, including well publicised cases relating to the importation of a large commercial amount of drugs from Europe.
Mahmoud is willing to assist accused's no matter how small or big their charges are.