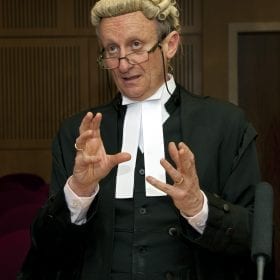 Mark Tedeschi is a Queen's Counsel, focusing on criminal law, mediation of disputes, and Governmental Inquiries.
In his former position as Senior Crown Prosecutor for New South Wales, Mark conducted some of the most high profile and complex criminal trials in Australia. Since joining Wardell Chambers in early 2018, Mark has expanded his areas of practice to include Commissions and Inquiries, mediations, criminal defence, environmental law prosecutions, disciplinary proceedings, and Inquests. He recently conducted a lengthy Inquiry into the NSW Department of Education's Employee Conduct and Performance division. Mark is a Fellow of the Institute of Arbitrators and Mediators Australia.
Mark was appointed a Member of the Order of Australia (AM) in 2013. He was for many years a Visiting Professorial Fellow at the University of Wollongong. He is a Councillor at the State Library of NSW, a Trustee of Sydney Grammar School and a former Board Member of the National Art School in Sydney.
Mark has authored a textbook on the law of International Business in Australia, and and has written numerous articles on commercial Law, environmental law, criminal law and history. He is also the author of three true-crime books published by Simon & Schuster Australia. He has delivered hundreds of presentations to legal societies, community groups, libraries, bookshops, charitable organizations, and university and high school students.
Mark holds a Master of Arts (Business Law) from the City of London Polytechnic (now, London Metropolitan University) and a Bachelor of Laws from the University of Sydney.