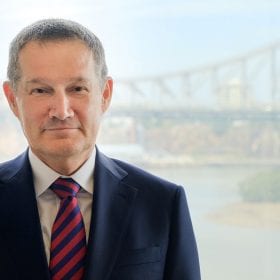 Qualified as a lawyer, chartered accountant and chartered tax adviser, Mark provides advice across the spectrum of taxes.  He has experience in income tax, capital gains tax, goods and services tax, fringe benefits tax, payroll tax and land tax.
Mark assists with all legal matters involving taxation law, including making applications for private, class or product rulings from the ATO.  He assists with tax audits and with related settlement negotiations with the ATO and State revenue authorities.  He also provides tax advice on restructures, mergers and acquisitions, and on debt and equity fundraisings.
He has acted for clients in tax cases before the Administrative Appeals Tribunal and the Full Federal Court.
Mark conducts tax due diligence reviews, prudential reviews (i.e. prior to ATO or State revenue authority audit) of taxation exposures and gives opinions on uncertain or 'reportable' tax positions.
Mark acts for high wealth individuals, for private groups and for listed company groups across sectors including engineering, investment funds, information technology and property.  He has a number of clients in the retirement living field and is a recognised expert on taxation issues in that industry.  He also advises on taxation matters for the non-profit sector, including private ancillary foundations.
Mark regularly conducts training and presentations on taxation matters for accounting and legal firms as well as for professional and industry bodies.
Marks expertise has been recognised by his peers for many years. In recent years Mark been listed as a leading tax lawyer in Queensland by Doyles Guide for 2017 and 2018. Mark has also been recognised by his peers for inclusion in the The Best Lawyers™ in Australia since 2013 for Tax Law, Retirement Villages and Senior Living Law.