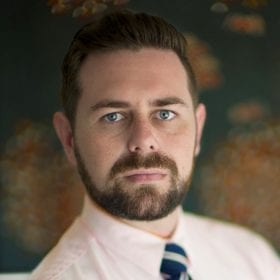 Matthew was admitted in 2013 and joined William Forster Chambers in January 2018.
Before joining William Forster Chambers Matthew was the Regional Office Leader of Maurice Blackburn's Darwin office, having helped establish that office in 2015. At Maurice Blackburn, Matthew practised in workers compensation and personal injury litigation, as well as gaining experience in the firm's class actions, medical negligence, and social justice practices. He has also worked as an Associate to her Honour Justice Judith Kelly of the NT Supreme Court.
In 2016, Matthew was named in the Lawyers Weekly "30 Under 30" awards for his work in Insurance litigation and in 2017 he was named "Young Gun of the Year" at the Australian Law Awards. In 2018 Matthew was named Paul Harris Fellow by Rotary Australia, and in 2019 was named as Australia's best young barrister at the "30 Under 30" awards, this time for his work at William Forster Chambers.