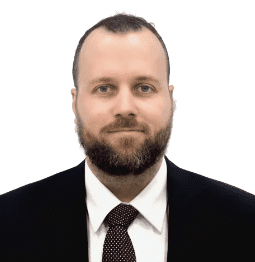 Matthew is an experienced property law professional on the Gold Coast, Queensland. Having lived on the Gold Coast for almost 30 years, Matthew has a wealth of local experience which when combined with his legal knowledge provides his clients with great insight into the property law landscape of the Gold Coast.
Matthew is the Legal Practice Director of Gold Coast City Solicitors, a firm that has been in operation since 2005 and one of the leading conveyancing practices on the Gold Coast.
Matthew assists clients with all matters relating to property law including, commercial tenancies, retail leases, conveyancing purchases/sales, commercial conveyancing, and a range of other more nuanced areas of property law in general.
Matthew's attention to detail, and experience in dealing with a variety of legal matters places him in a great position to assist client's wholistically and with confidence.